Celestron Telescopes Turns 50
May 4, 2015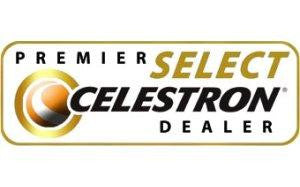 The year 1960 was marked by cultural shifts and events that, to this day, remain the material for countless tired television retrospectives and baby-boomer nostalgia. We'll spare you a recap. It is of no consequence, for Tom Johnson, president and owner of Valor Electronics had little interest in such terrestrial events. It was this year that he started Astro-Optical, the division of his company that would come to be known as Celestron.



Eyes on the Skies

It wasn't until 1962 that Johnson went public with his first product, an 18-inch Cassegrain telescope that was to eventually make the cover or Sky & Telescope magazine in 1963. The sky-gazing public was highly adulatory and in short order, after the release of the 20-inch Schmidt-Cassegrain telescope, it appeared his little startup might be around for a while. He'd been in business just three years.

Nineteen sixty-four was an eventful year that saw the company go public with the 20-inch Schmidt-Cassegrain, called the C20. By May they were advertising under the name Celestron-Pacific, and soon after that it was just Celestron. The C20 experienced enormous popularity in the first year, quickly earning Celestron the title of industry leader for both professionals and amateurs.
Branching Out
The arc of Celestron's story has seen it expand into every conceivable field of optics imaginable. They are at the forefront of digital microscopy and microphotography, the fusion of GPS with astronomy, and optics for terrestrial use such as spotting scopes and binoculars.
Celestron telescopes can now be seen wherever discriminating consumers are found. And their profile in the realm of professional astronomy is just as impressive. Their C5 telescope was chosen by NASA to be taken on several research missions into space. And just last year during the first star party on the White House lawn to celebrate the International Year of Astronomy, the first couple of the United States observed the cosmos through a Celestron CPC800.
Not Slowing Down
The 21st Century has, in many ways, failed to live up to the hype. Space travel is still pretty risky and not accessible to private citizens with a net worth of under a couple billion dollars. Sources of power are still a concern and there are no flying cars. But Celestron is keeping up its end of the bargain with a highly visible public image in the quest for better science education and a raft of technological products designed to educate and amaze. Their mark can be seen on the best products offered in consumer astrophotography, microscopy, and scores of other optics products.